Sewing Crafts Ideas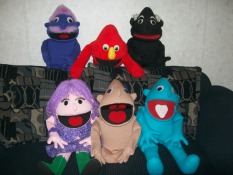 Sewing can be for fun or a money making hobby.
Watching my mother and grandmother sit for hours and make the most beautiful clothes and quilts influenced me to want to learn the art of quilting.

Clothes
Making clothes for myself and my family brings much joy. It's not always about saving money. Sometimes it is just the joy of watching a project take shape or needing something that you cannot find in the store and making it yourself.
Quilting
Simple patchwork quilts are a good way to use scrap materials left over from making clothes or other projects. I have made and sold several quilts as well as given some away as presents. Wall hanging quilts and baby quilts are less bulky and easy to handle while assembling. Quilt making is one of my winter crafts.
For pictures of many handmade quilts, visit www.quilt-pictures.com
Potholder and Oven Mitts
Potholders and oven mitts is another way to use leftover scraps of material and the extra batting from quilt making.
Puppet Making
I am always looking for new crafts to try. Puppet making happened by accident. I was asked about making a puppet by someone who knew I could work crafts. Since that first request, I have made over 100 half and full body puppets mostly for area puppet teams. Each one has it's own personality. The puppet hospital is open when needed and requested.
Stuffed Bears
Making stuffed bears and giving them to the children in the local hospital is a project I happened upon in the most unusual way. A freak storm hit our town several years ago and caused freezing weather and snow flurries. This is very uncommon and we lost power for over 12 hours. A relative invited everyone in the neighborhood over to stay warm by the fireplace until the power and heat were restored. While we were sitting around and talking, the project of taking bears to the hospital for the children was shared. We decided to help since many hands make light the work. An assembly line was formed. Some cut out the bears. Some stuffed the bears. Some hand stitched the stuffing opening closed. Since we had no power, a peddle machine was used for the sewing of the bears. We finished many bears that day and continued to make them long after that day ended.
Doll Making
The first doll I ever made is still at my parents house. I still have the pattern that I used.
Cinch Bags
Cinch bags are easy to make and children love them. They are perfect for packing for an overnight sleepover or carrying favorite toys on a trip. They can even be thrown in the washing machine whenever they get dirty.

Clowns
Clowns can be made from a block of wood, a white tube sock, a round styrofoam ball and colorful material. They are great as decorations in children's rooms.

Many hours have been spent sewing and creating items for
personal use, for gifts, and for selling for profit.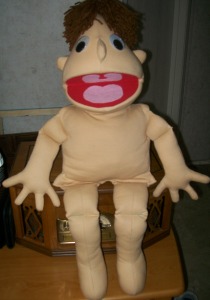 TO LEARN ABOUT AQUAPONICS...
Click Here!


 For Holiday Season Shopping. Community storefront
 merchants. Property Development Real Estate Finder
 Firm Listing.Internet marketing advertising service. http://www.newyorkone.us/
Up to top
100 Things to do for active people. From high adventure to community service and spiritual these ideas will keep you engaged in life. http://100thingstodoinretirement.com/
The best places to retire. Peaceful small towns and beach retirement, safest cities, places to reinvent yourself, art communities and more. http://bestplacestoretireintheus.com/
Thanks for visiting!
 Please visit our affiliate page and support our sponsors!